Meet our partners
.
Our partners mentioned below are the companies that are ambassadors of our products.
Some help with innovations, others lead us to bigger or different markets.
Who are our
Partners
Obviously we're grateful for all our partners. Nevertheless we want to thank some of our main partners.
In addition to being a dealer, these partners have also caused the local markets to expand. At the same time we've also kept close contact with them to improve and adapt to local markets. In contrast, some others might have not grown the market, but supplied us with great opportunities in markets we hadn't ventured in to before. For this reason we've decided to dedicate a webpage for them.

Enveriline
Insulating hardfoams
We supply Enveriline with special resins for insulating houses and buildings.
Used for the in-situ production of Enverifoam XD  &  Enverifoam Lite.
Enveriline

Ancorra
Tank filling & decomissioning
Ancorra is one of our oldest British partners that specialise in works at fuel stations. They have been our partners for many years decommissioning the tanks.
Ancorra

DWG
Ground & structure stabilisation
We have been working with DWG for a good few years for void filling & soil stabilisation with our resins and high density hardfoam products. They are also based in the UK.
DWG Industries

Eurotank
Tank filling & decomissioning
Eurotank is one of our most recent British partners that specialise in works at fuel stations. To grow their business they have partnered with us to decommission the tanks themselves.
Eurotank Tankfilling

Fytoplus 3E
Tank filling & Agricultural applications
In Spain we work with Fytoplus 3E,
3 E's stand for: Eco Espuma Espana.  – "Ecological Foam Spain"
But nowadays could also be interpreted as "tres espuma" which is Spanish for "Three Foams".
Because they do three types of foam.
Tank filling, Insulating and Agriculture & Sportsfields.
Fytoplus Spain

GMB
Sewerage renovation & leak sealing
GMB, situated in The Netherlands repairs pipelines from the inside out with their robotic systems and our quality resins.
GMB Sewerage Technology

Nortank
Tank filling
Nortank is our Scandinavian partner for household tank filling solutions.
Nortank Tankfilling

Biofill
Tank filling
Biofill is our Belgian partner for household fuel tank filling.
Biofill Tankfilling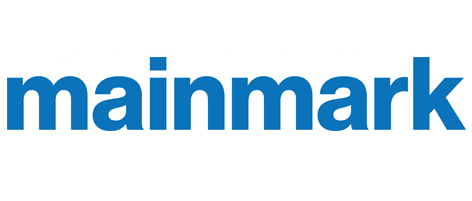 Mainmark
Grouting Solutions
Grouting Plus Solutions, a part of the Mainmark group. Offers grouting solutions using Benefil Hardfoams
Mainmark
Thank you
All of our dealers and partners
Of course we also want to send out a big thanks to all of our other partners.
We have partnering companies spread out worldwide.
From Australia to America and from South Africa to North Korea.
We are glad they agree on the quality and ease of use of our products.
Get in touch
Nijverheidsweg 17a
6651KS, Druten
The Netherlands
+31 (0) 487 593 778