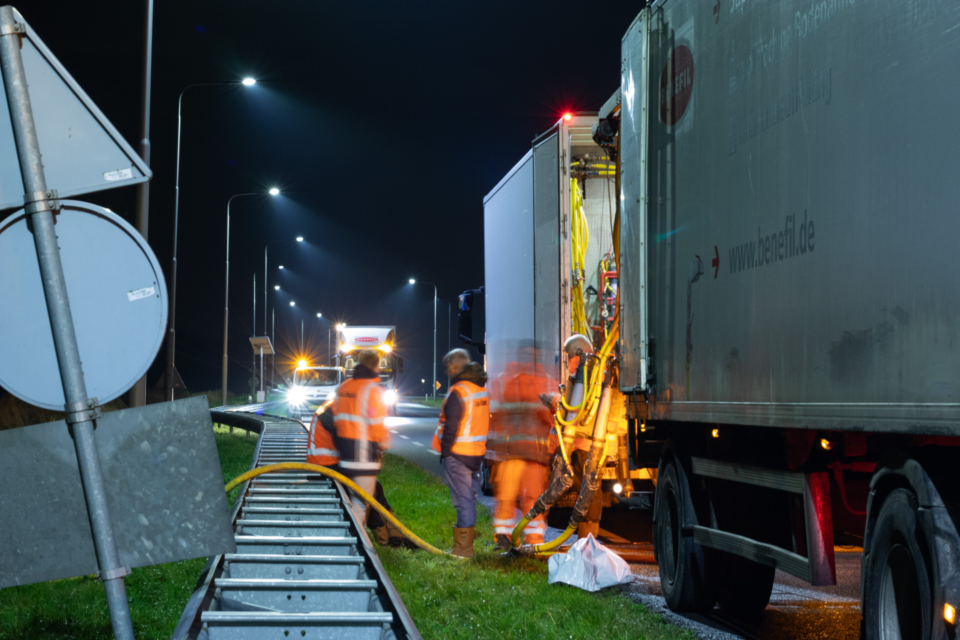 Industrial Applications
.
Our resins are used as a base ingredient for hardfoams, that are then used for a number of different industrial applications.
What are our resins used for?
Soil stabilisation, floor lifting, quay wall filling, pipeline filling and void filling can all be achieved using various densities of hardfoam. These hardfoams are created using our eco-friendly resins.
Resins Industry
By using our environmentally friendly resins, no harm comes to the environment.
The possibilities of these foams are endless; we love collaborating with our clients on their ideas and requests.
For more information about our applications, visit the Resins Industry website.
Resins Industry
Applications and Solutions
We offer numerous solutions for industrial problems. Our hardfoams can be tweaked to precise densities for different applications and jobs.
Projects and Case Studies
Resins Industry is a sister company within the Aquaresins Group; they are responsible for all of our industrial hardfoam solutions.
Almost any type of void can be filled with our foams. We can use a low density foam to keep a void out of use and inaccessible. This type is also easy to remove if necessary.
We can also fill and secure voids that pose a hazard to their surroundings by using a high density, super strong foam. Likewise, for unstable soils, we can inject our resins directly into the soil to bind it.
For an in-depth look at how some of these tasks are performed, follow the featured projects and case studies link on the left.
If you still have questions you can contact us directly via the contact form below.
Projects and Case Studies
Get in Touch
Nijverheidsweg 17a
6651KS, Druten
The Netherlands
+31 (0) 487 593 778